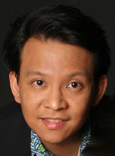 Dr Edmund Koh is a Paediatric Specialist, providing medical care for infants, children, and adolescents up to the age of around 14 years old. He has 20 years of experience in Pediatrics and Neonatology which focus on identifying possible congenital defects, developmental assessments as well as treating childhood ailments such as chronic cough, allergies, vomiting, diarrhoea, persistent high fever, infections, etc.



He has accumulated several years of experience within the Pediatric Departments of Tan Tock Seng Hospital, Singapore General Hospital and KK Women's and Children's Hospital. In addition to common paediatric concerns, he has a special interest in Paediatric Rheumatology. This specialized field of study deals with issues including:
Management of common musculo-skeletal and soft tissue aches and pains in the growing child
Management of inflammatory joint disease, and localized and generalized acute chronic pain
He has been in private practice for the last ten years. He is experienced and dedicated to the care of his patients. Dr Koh endeavours to deliver quality care and service at Babes n Tots Clinic.